OUR PURPOSE
People with disability have opportunities to live their best life
ABOUT US
Established in 1962, Hartley Lifecare (Hartley) is a Canberra-based not-for-profit organisation providing supported accommodation for people with disability, their families and carers. Originally established to provide a learning facility and therapy support service for children and adults, Hartley has grown extensively to support clients in over 30 homes across the ACT.
Over the last six decades, families have grown to rely on and trust Hartley to deliver high quality, person centred support.
As we move toward 2023, Hartley will continue to maintain and build upon these strong foundations, ensuring that our clients and their families have opportunities to live their best life. Hartley Lifecare relies on NDIS (National Disability Insurance Scheme) funding, corporate partners and individual donors as well as special events to raise the funds needed to enable us to expand and enhance the services we provide to people living with disability in our local community.
Find Out More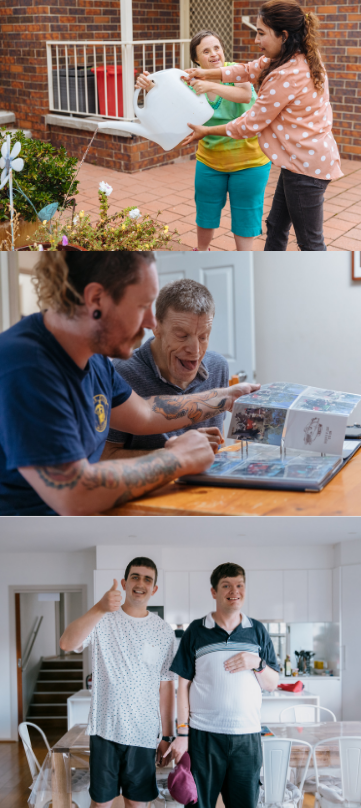 HARTLEY COURT

- THE STORY SO FAR

Hartley Lifecare currently provides supported independent living (SIL) for 10 community members who are permanent roommates at a community home called 'Hartley Court'. This facility has provided people with disability and their families with an excellent residential and respite service since the mid-80s.
In 2012, following a consultation process with ourselves and our families, a preliminary consultation report was written on whether to redevelop our home. This report captured the positives, negatives, what would make Hartley Court better and the non-negotiables. Following the completion of this report, a decision was then made by Hartley Lifecare that Hartley Court would be knocked down and redeveloped.
In 2013, the National Disability Insurance Scheme (NDIS) was announced and became a strong focus for Hartley during the next 5 years. Consequently, the Hartley Court redevelopment was put on hold. However, during that time a Feasibility Study was conducted on the Hartley Court project which included an estimated cost of $2.6 million.
During 2018, the concept plans for Hartley Court were provided to Renaissance Homes for advice and consideration. As part of this process, Renaissance were also invited to consider project managing the Hartley Court 'knock down and rebuild'.
Fortunately for our community and Hartley, Renaissance agreed to take on the project management role for the Hartley Court redevelopment. Renaissance have been loyal supporters of Hartley Lifecare for many years through the Cycle Challenge, Deakin Charity House project, The Spine Tingling ride and various other fundraising activities.
Renaissance understand the needs of people with disability and have vast experience in building disability accommodation throughout the Canberra region. Plans for the redevelopment have now been finalised and lodged with the ACT Land Development Agency. Further information about the redevelopment designs and planning for residents new home can be found below.
OUR

WISH

LIST
Hartley Court has been a wonderful home, however there is no doubt the time has come to re-energise and re-invigorate the facility. As a community we would like Hartley Court to be more modern, better planned and designed to create a more homelike, less institutional, more visually pleasing home. Our core wish list for the redevelopment was as follows: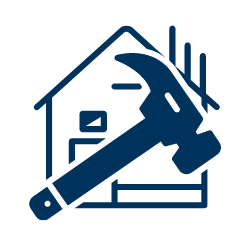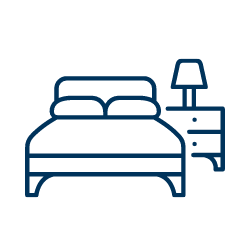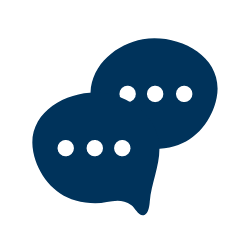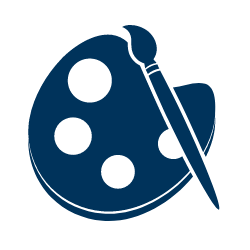 Modernised Interior Designs
THE HISTORY
For many of the current residents, Hartley Court has been called home for over 20 years. The facility itself is made up of three seperate houses, which together, form what is known in the local community as Hartley Court. Some facts about the facility:
Built in 1984 which included an administration office.

Had substantial renovations completed in 1997.

Hartley Administration Office moved to Kent Street Deakin in early 1990's.

This facility provided long-term accommodation and many of the service users from Hartley House in O'Connor progressed to Hartley Court.

The service provides assistance with personal care, living skills, community access and associated transport, including assisting residents to access other community services as appropriate.

Majority of residents are adults with a physical or multiple disabilities who require a high level of support in most aspects of daily living.