Children and adults with physical and complex disabilities need our help!
Hi there, Paul
and Jo
here!
Before we hit you up for a donation, we'd like you to know that we have personally donated and covered our costs to participate so anything you contribute goes straight to Hartley!
We are supporting Hartley Lifecare, who provide accommodation, respite care and community programs for children, adults and their families in the ACT and region with physical and complex disabilities.
We'd love you to sponsor our team and help Hartley Lifecare to continue making a difference to people with a disability!
Thank you to my Sponsors Twenty Mile March Pty Ltd Benmax Pty Ltd Bill Robertson Michael Dupe Miles And Di Anonymous Jenny Cahill Bruce Cooper Kate Jackson Dean & Meredith Lynch Lynne & Tony Sue Vickers Fatty Peter Fargey Adam Threlfall Mark Ridley Anthony Willis David Jukes Scott Polsen Jo O'dwyer Anonymous Cara Manion Stephen Doyle Lisa Moore Adam Courtenay Teresa Lopilato John Geering Craig Wisdom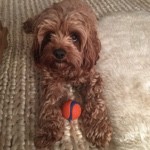 Adam Courtenay Alison Lea