Polis Partners and Tune Bike Works have joined the Hartley Cycle Challenge 2022 to help children and adults with physical and complex disabilities.
In November Polis Partners powered by Tune Bike Works team will be pumping up their tires and tackling over 300km of snow mountain roads to help Hartley Lifecare continue their wonderful work in the ACT region.
We're supporting Hartley Lifecare, who provide accommodation, respite care and community programs for children, adults and their families in the ACT and region with physical and complex disabilities.
Polis Partners and Tune Bike Works are proud to be supporting Hartley Lifecare and look forward to the team covering the distance in November and cooking thousands of sausages between now and then.
Thanks for coming this far, you can help too! We'd love you to sponsor our team and help Hartley Lifecare to continue making a difference to people with a disability! 
You can sponsor the team or a specific rider or even one of our loyal and indefatigable support crew, every dollar counts and makes a massive difference and lastly, thank you!
Our Updates
Less than 90 hours to go
Tuesday 22nd
The Polis Partners powered by Tune Bike Works squad are reaching into the back of their cupboards for winter woollies. Snow has been falling, the weather is trending to high winds. What we will we get at Charlotte Pass is anyone's guess.
Still we're ready and we're highly motivated by the generosity of donations and sponsorship that has been free flowing in. We are a first time team and have exceeded $18,000 at last look! Amazing.
Get in touch, learn about Hartley.
Cheers
The team.
Training has entered critical stage
Sunday 13th
The team is locked and loaded as anticipation for the Hartley reaches fever pitch!
The enthusiasm and generosity from our friendly donators is immense and humbling. Thanks to all and sundry.
We will head to Jindabyne in less than 2 weeks. The team kit has arrived and we're looking a treat!
See you on the hills.
Cheers Bulks 
Thank you to our Sponsors Polis Partners Tune Bikeworks Eden Thomas Meagher Jean Simon Farnbach Bunnings Bbq Bunnings Bbq Bunnings Bbq Bunnings Bbq
Anna Cico Jarrod Schindler Anonymous Lisa W Anonymous Sam Munsie Raffle Tickets Hall Markets Hall Markets Hall Markets Hall Markets Graham Tyson Cbr Coffee Addicts Jane Tyler Bunnings Bbq Bunnings Bbq Bunnings Bbq Bunnings Bbq Bunnings Bbq Bunnings Bbq Bunnings Bbq Bunnings Bbq Bunnings Bbq Bunnings Bbq Cassie Lynch Wendy Callander Guy Bursle
Eden Leaper Bunnings Bbq Ando Keiran Andrusko Wendy & Russell Andrusko Gabrielle & Bill Sarah State Katherine Gifford Richard Eckersley The Cashoiskys Dale Percival James O'reilly Jana Spaseski Josh Machin Pete Doig
Helen Y The Hammonds T Mcnamara T&p Mcnamara Henry
Keiran Andrusko Paul Rosenbrier Susan And Peter Reece David Hall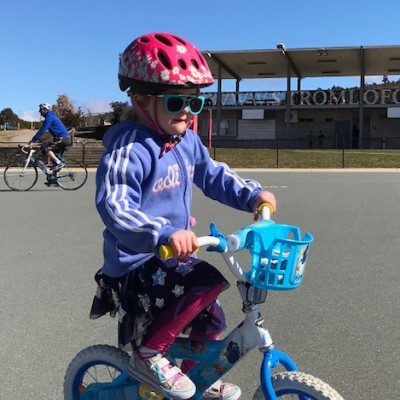 Duncan Meagher Anne Garlick
Dale Percival Sonder Architects Peter Szydlik Raffle Tickets Kouhei Steele Barbara Richardson Barbara Richardson Helen And Ralph Clostwr Lynne And Rob Raffle Tickets Kate Boxsell T R Sue Griffith Bunnings Bbq Jessica Morrow Claire Reece Rachel Murphy Terri Roberts James Neville Podmore Kath Mann Leigh Cranwell Carmel Macpherson
Tara Greenwood Emily Smith Robyn Warms Caitlin Noble Anonymous Claudia Cooney Hil Johnson Will Rischbieth Emily & Karuna Anonymous Kerrie Pead Jill Theodossi Elke Andrusko Jo Palmer Ingrid
Chris Garlick Simone Morrow Phoebe Morrison Matt Art Bursle Marie Quantrill
L&gd Team Madeleine Osborn Dan Elliott Diana Hua Liam Elle Newby The Madge's Anthony Langford Taylor Duke David Foira Sigourney Andrusko Laura Wilson Nan Flanagan Jenny Beier Fran Newman Rob Humphreys Georgia Adamson Aleisha & Rob Wade Budden Megan Wane Nick Van Der Linden Deb Sorani James Mortimer Mark And Raina Alex York Ange Ritchie & Christine Bellinger Mary Andruszko Marty Long Michael Larkin
Jesse Bulkeley Christine Roy Clare Conroy
Saffron Button Jess Rowley Lisa Newman Brendon Young Matt Potter Jon Bullock Jordan Nixon Jordan Nixon Aaron Bell Odi #2 Format Josh S Evan Bullock Sam Tolley Tom Kennedy Henri Perl Peter Bligh Bonnie Johnson Cooper Peady