Our Patron - Her Excellency Mrs Linda Hurley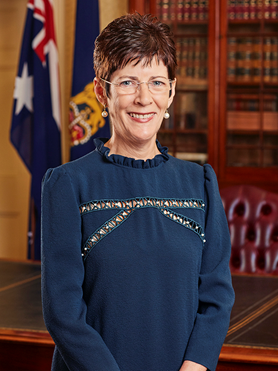 We are delighted and honoured to have Her Excellency Mrs Linda Hurley as the Patron of Hartley Lifecare. Lady Hurley's official biography lists her personal interests in the Arts, especially music. She is passionate about singing, and showing how singing, especially in a group, can have a positive impact on individuals and the community.
Mrs Hurley's own career in education has been in both the public and private school systems, until her retirement from full time teaching in July 2011. She has been an active member of the community as a Pastoral Carer at the Canberra Hospital and Hospice. Mrs Hurley holds a Bachelor of Education from the University of Canberra. As the wife of our Governor General, His Excellency General the Honourable David Hurley AC DSC (Retd) she continues a tradition of vice-regal patronage.