Our Patron - Her Excellency Mrs Linda Hurley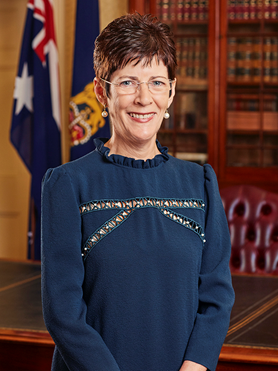 We are delighted and honoured to have Her Excellency Mrs Linda Hurley as the Patron of Hartley Lifecare. Lady Hurley's official biography lists her personal interests in the Arts, especially music. She is passionate about singing, and showing how singing, especially in a group, can have a positive impact on individuals and the community.
Mrs Hurley's own career in education has been in both the public and private school systems, until her retirement from full time teaching in July 2011. She has been an active member of the community as a Pastoral Carer at the Canberra Hospital and Hospice. Mrs Hurley holds a Bachelor of Education from the University of Canberra. As the wife of our Governor General, His Excellency General the Honourable David Hurley AC DSC (Retd) she continues a tradition of vice-regal patronage.
You Can Help Us
We're grateful to all our Hartley Stakeholders who donates their time and resources.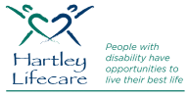 Established in 1962, Hartley Lifecare (Hartley) is a Canberra-based not-for-profit organisation providing supported accommodation for people with disability, their families and carers. Originally established to provide a learning facility and therapy support service for children and adults, Hartley has grown extensively to support clients in over 30 homes across the ACT. Over the last six decades, families have grown to rely on and trust Hartley to deliver high quality, person centred support.
Follow Us